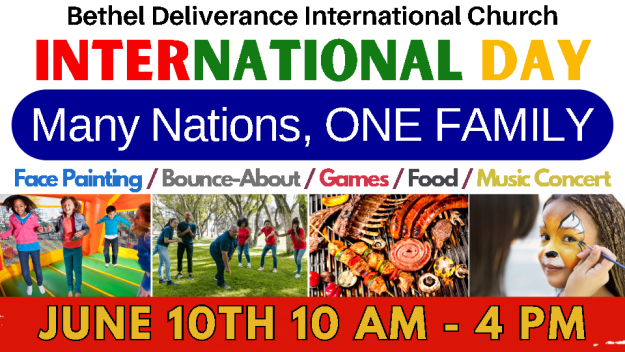 BDIC International Day
Saturday, June 10, 2023
Bethel Deliverance International Church invites you to attend:
International Day
June 10, 2023 | 10:00 AM - 4:00 PM
THEME: Many Nations, One Family
Celebrating Love, Culture and Unity
Come experience and enjoy different cultures and nationalities.

Food, Fun and Entertainment for Adults and Children.

Learn about other cultures and taste their foods.

Connect with fellow BDIC members who immigrated from other countries.

Free Event - No Alcoholic Food or Beverages.