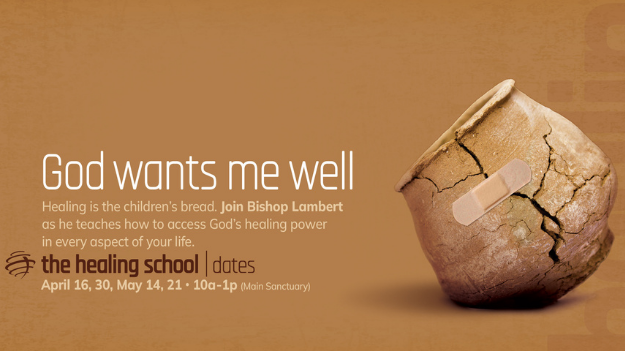 The Healing School
Saturday, May 14, 2022, 10:00 AM - 1:00 PM
God Wants Me Well!
But he was wounded for our transgressions, he was bruised for our iniquities: the chastisement of our peace was upon him; and with his stripes we are healed. Isaiah 53:5
Beloved, I wish above all things that thou mayest prosper and be in health, even as thy soul prospereth. 3 John 2
Healing is the children's bread. Join Bishop Lambert as he teaches how to access God's healing power in every aspect of your life.