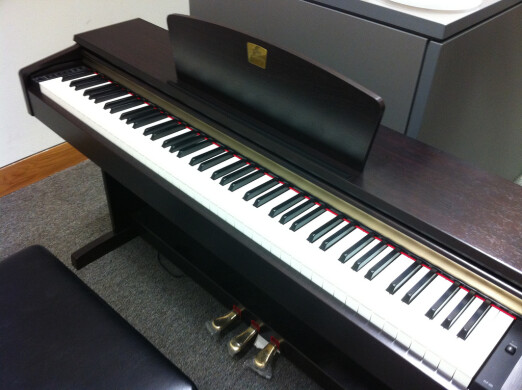 "Make joyful noise unto the Lord, all ye lands. Serve the Lord with gladness: come before his presence with singing." (Psalm 100:1-2)
Music Ministry
The Music Ministry leads our congregation in corporate worship and praise for each service. Motivated by the Holy Spirit, the ministry consists of singers and musicians who are tasked with inviting the presence of The Lord to fill our space of worship. Led by Music Coordinator, Rob Brickhouse. the music Ministry is supported by various groups that serve during our worship services as follows:
Bethel Voices of Praise (BVOP) – 7:30 a.m. service and special services Contact: Bro. Devon Hunter & Sis. Roz Ryder
Bethel Voices of Unity (VOU) – 11:00 a.m. and special services Contact: Bro. Rob & Sis. Grace Brickhouse (Choir Director)
BDIC Worship Team - 11:00 a.m. and special services Contact: Bro. Rob Brickhouse and Sis. Grace Brickhouse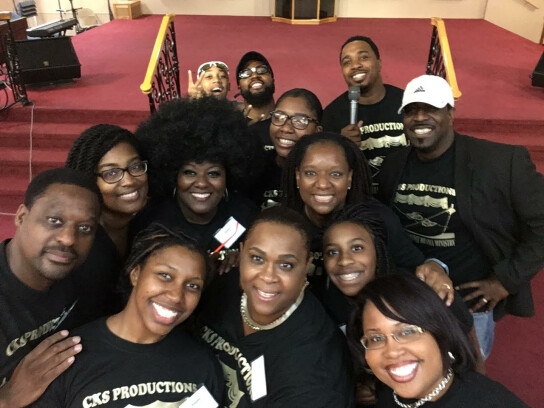 "And whatsoever ye do in word or deed, do all in the name of the Lord Jesus, giving thanks to God and the Father by Him." (Colossians 3:17 KJV)  
CKS PRODUCTIONS
At Bethel Deliverance International Church, Director Cathy Jordan, Assistant Directors Kim Harris & Shaneena Lambert collaborated to create CKS Productions.  With the culmination of their fresh ideas & ministerial experiences they created the stage play " 'Bethel's View" a play loosely based off of ABC's "The View" for Bethel Women's "S.P.A. Ministry".  They addressed domestic violence, child abuse and being single & dating in the 21st century church.  Their production resulted in many woman being edified, uplifted & encouraged.  
And now, remaining innovative & their hand on the pulse of the culture, they directed & are staring in "The Real Housewives of Bethel".  A story about 5 Godly women striving for excellence!  They have also, created stage plays "Who Did I Marry" and "Home".