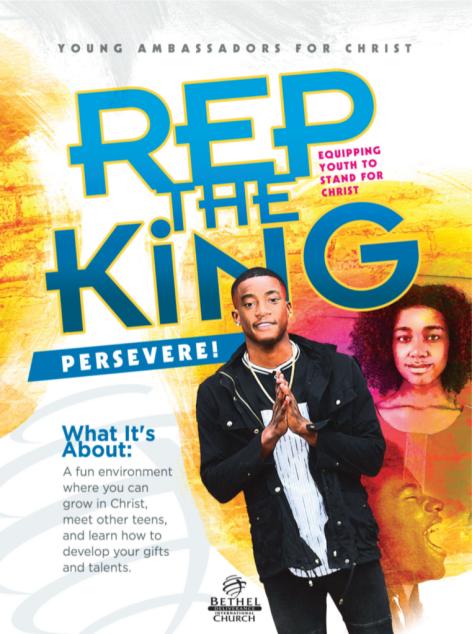 ---
YOUNG AMBASSADORS FOR CHRIST YOUTH MINISTRY
II Corinthians 5:20 We are therefore Christ's ambassadors, as though God were making his appeal through us. We implore you on Christ's behalf: Be reconciled to God.
---
Young Ambassadors for Christ Youth Ministry is a youth/teen ministry for ages 13 – 17. The program is designed to equip and empower teens to stand on the word of God, represent Christ in their communities and learn how to move in the anointing.
---
YAFC Teen Church meets every second and fourth Sunday. Service begins with praise and worship followed by life applicable messages that encourage youth to pursue a true and intimate relationship with the Lord.
YAFC provides an outlet for teens to grow spiritually. The ministry also seeks to encourage teens to enjoy their teenage years and give them exposure to a variety of activities that could positively impact their future.
YAFC offers the following programs to enrich the spiritual and natural needs of teenagers during this crucial stage of their lives.
YAFC Teen Choir meets every 1st and 3rd Wednesday at 6:00 pm as they prepare to minister for midday service in the Main Sanctuary on 3rd Sundays. Children will develop their singing gifts while growing in their expression of love to God through music.
Academic and Social Enrichment
Support teens through academic workshops, cultural trips and social etiquette training.
Sports
Track and Basketball Team Coaching and Mentor-ship that help stimulate teens physically, socially and spiritually.
Community Service
Provide opportunities for teens to partake in volunteering and serving those in need.
Creative and Performing Arts
Teens are encouraged to utilize their gifts and talents to glorify the Lord. A stage production is performed in the summer. There will be an opportunity for teens to act, sing, dance, and create visual works of art.
Recreation
Gives teens an outlet to fellowship, take trips, develop healthy relationships with peers and mentors while having a ton of fun!