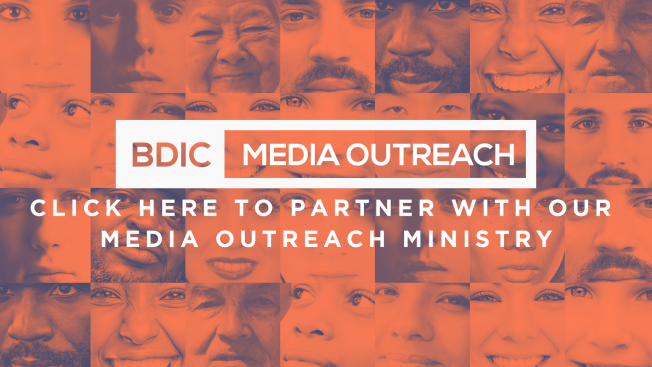 BDIC MEDIA OUTREACH MINISTRY
Publish messages that are Biblically sound, encouraging, and timeless; preached and taught by Bishop Eric A. Lambert, Jr. the Pastor of Bethel Deliverance International Church, Wyncote, PA. (USA)
The sole purpose of this ministry is to make available recorded audio, video and written media that continuously points people to Christ, encourage healthy living, and reflects the true love of God for his people and the world. BDIC Media Outreach Ministry strives to provide media that is supportive for many who desire growth & development while stabilizing seasoned Believers in the principles of the Kingdom of God.
Your partnership allows the Word of God through our Media Outreach Ministry to impact people in our communities, our nation and worldwide. Consider partnering with us Monthly. Your monthly donation of $10.00, $20.00 or more will help us maintain consistency in this effort to be instruments in the hand of God "revealing the nature of God to our world and bringing the love of God into the daily lives of those with whom we live".
You can contact us directly at 215-885-2585 or simply use our Pushpay link to make a "One Time or Recurring Gift".